Meet our team in booth 1525
Solar energy is becoming one of the world's largest sources of electricity, and Terracon is uniquely qualified to respond, helping our clients save time and money by minimizing risk during design and permitting. We have supported more than 3,400 solar projects across 48 states and understand the challenges of project siting and foundation optimization. Our solar services increase clarity during project development and optimize solutions during design. In addition, our "gate stop" approach allows clients to make informed decisions throughout the project life cycle.
---
Poster Presentation:
Navigating Potential Impacts to Waters of the U.S. & Cultural Resources
Encountering Waters of the U.S. (WOTUS) and cultural resources can be problematic for a developer as it can impact the schedule and budget of a project. Understanding the following tools will help evaluate potential impacts to the projects before it effects the schedule and budget.
---
FIND WHERE TO BUILD AND WHAT TO EXPECT ON YOUR NEXT PROJECT SITE
Streamline siting, routing and usable area analysis
 Learn More
---
What do your experts already know about your site?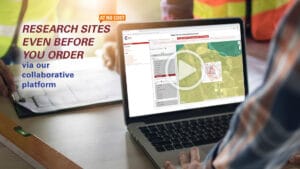 make faster, more informed, site selection decisions
 Learn More
---
Vice President, National Director, Power Generation and Transmission
(503) 659 3281
Program Manager – Solar I Power Generation & Transmission Sector
(503) 742 7178
Senior Project Manager
(503) 742 7180
Senior Client Development Manager
(860) 929 7838